"Air ducts and ventilation systems naturally accumulate sizable deposits of fine dust particles and other contaminants over a period of years or even months. These deposits, combined with the temperate, moist atmosphere within ventilation systems, often yielding mold growth and bacteria colonies."
Air Duct Cleaning You Can Depend On
When it comes to your home or business, you want the air quality to be as pure as possible. That means performing air duct cleanings and other air duct services, so the air quality is good for your customers and the family you love. At Air Care Services, we offer both commercial air duct services and residential duct cleaning, so you don't have to worry about how clean or dirty your air is.
We Clean Exhaust Systems
Are you worried about your dryer, kitchen, and bathroom exhaust systems being contaminated with mold, mildew, or dust particles? At Air Care Services, we clean these systems to ensure you are breathing the cleanest air possible. A lot of dust, dirt, and dander can build up in these systems, which can cause breathing and health problems. That's why we strive to be the best air quality improvement company in the Lisle, Downers Grove, Naperville, Westmont, Warrenville, and Chicago, IL areas with the best possible prices.
Air Care Services, Inc. is the full-service air quality improvement company in Chicagoland. Our service technicians are NADCA certified, and we hold our employees to the highest standard of service.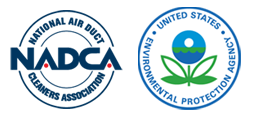 Service You Can Count On
We know that the air quality in your home or business is extremely important, so we proudly offer quality and professional services that abide by The National Air Duct Cleaners Association's standards. Our staff is knowledgeable, experienced, and professional and here to help you keep the air quality in your home or business clean and safe to breathe for everyone.
At Air Care Services, we have you covered, no matter what your air quality improvement needs are in the future. Contact us for help today!